Reality shows remain one of few ways that Black women appear on television. From The Apprentice's Omarosa to the Clermont Twins of Bad Girls Club,  Black women have occupied a space crucial to the reality television genre.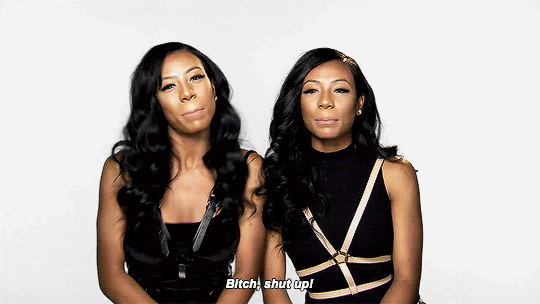 However, a number of the depictions of Black women rely on controlling images. The media perpetuates racist and sexist societal beliefs that help justify the marginalization of Black women. April Lundy wrote a recent piece for The Black Scholar that addresses controlling images of Black women in the reality TV genre.
The Jezebel in Reality Television Shows
Lundy cites Evelyn Hammonds in reference to the historical narrative around Black women's sexuality. According to Lundy, the term 'thot' modernizes the hypersexual Jezebel trope created during enslavement to justify the sexual exploitation of Black women. The thot trope emerged out of the hip hop music videos in the late twentieth century.
The hypersexual Jezebel portrays Black women as the voiceless embodiment of sex. Black women in the early twentieth century developed a resistance to these stereotypes through a politics of silence. Nevertheless, myths perpetuated by mass media enable those in power to exploit an ideology of images of Black women's sexuality. Lundy writes:
In the twenty-first century, the hybridization of television genres and the emergence of "social TV" give rise to even more graphic, demoralized portrayals of Black female sexuality. Innovation and digital technology have allowed television to become participatory in nature, thus providing the opportunity for viewers to become more immersed in content than ever before. This interactive experience within reality television in particular has further pigeonholed and maligned depictions of Black female sexuality.
Ratchet and Respectable Politics in Reality Television Shows
On reality television, Black women appear through a complicated set of politics, both respectable and ratchet. Producers of reality shows profit off depicting Black women as Jezebels and golddiggers with a ratchet lifestyle. As Lundy writes, one reason why this portrayal of Black women remains popular on television has to do with the belief that ratchet behavior violates the social contract.
Lundy also notes that these depictions aren't the only portrayals of Black women that rely on tropes. Furthermore, alternatives to these depictions exist on digital and web series in particular.